Borehamwood Eruv
Status: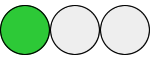 The Borehamwood Eruv IS UP AND IN USE.
Plan your Eruv Walking Route




This search is powered by a third party and may take you out of the Eruv. Please check the results and reroute accordingly if required. If your directions cannot be found, please try and narrow down your search, for example by entering the street name, followed by the town.
You can make the map full-screen by clicking the small box icon in the top right-hand corner of the map.

If the postcode you enter is close to the border of the Eruv, we recommend that you contact your Eruv provider to check that you are within the Eruv.




Sponsor This Eruv
Eruv Info:
For any routing queries, please contact Rabbi Edwards at rabbiedwards@theus.org.uk or please call 07791 530 635
The Eruv Boundary in Parkfields ('Red Road Park')
Please be aware that the Eruv boundary runs within Parkfields (the park between Barham Avenue and Red Road). If you expect to be walking through the park, please check the detailed map to see where the boundary is. Please note that the picnic table near the playground in the park is OUTSIDE of the Eruv.
Donate
To donate to the Borehamwood Eruv, please click here
FAQs
To view the Borehamwood Eruv FAQs, please click here
Education Evening
Please click here for details of the Education Evening
General Eruv Email Address: info@eboreruv.org
Click Here To Visit The Borehamwood Shul Website
Enter your email address below to be kept up to date with Eruv status notifications: